The Verzon Bar prides itself on serving Herefordshire beers, ciders, and specially mixed cocktails.
Our heritage is based around drinks. Not only socially, but our family own Chase Distillery, the largest single estate distillery in the UK. So we like to think we know a thing or two about mixing a good cocktail. We believe spirits speak for themselves. Our cocktails follow the seasons, using local berries or Herefordshire's famous apples. Whether it's a classic or one of our own, pop in and see if we can't tickle your fancy.
Our bar manager Luke shares our family passion. So let him know what you like, or just let him make what is fresh and seasonal as one of his daily cocktail specials. All our beers are local, as is our Herefordshire cider.
Wines are selected for value, including our very own Williams Wines, from our Chateau Constantin Chase in Provence. Ask for a taster until you find one that suits your palate.
The Verzon Bar is open from 9am serving coffee and tea with homemade biscuits. From 12:00-2:30pm, join us for a bar snack or a light lunch. Open from 6:30pm until midnight for drinks, nibbles, dinner and more drinks!
Cocktail Masterclass experience? Join Bar Manager Luke on selected Fridays where he will share his passions, secrets and, of course, our single estate Chase spirits. Minimum of two people, with groups also catered for. More details.
Verzon Bar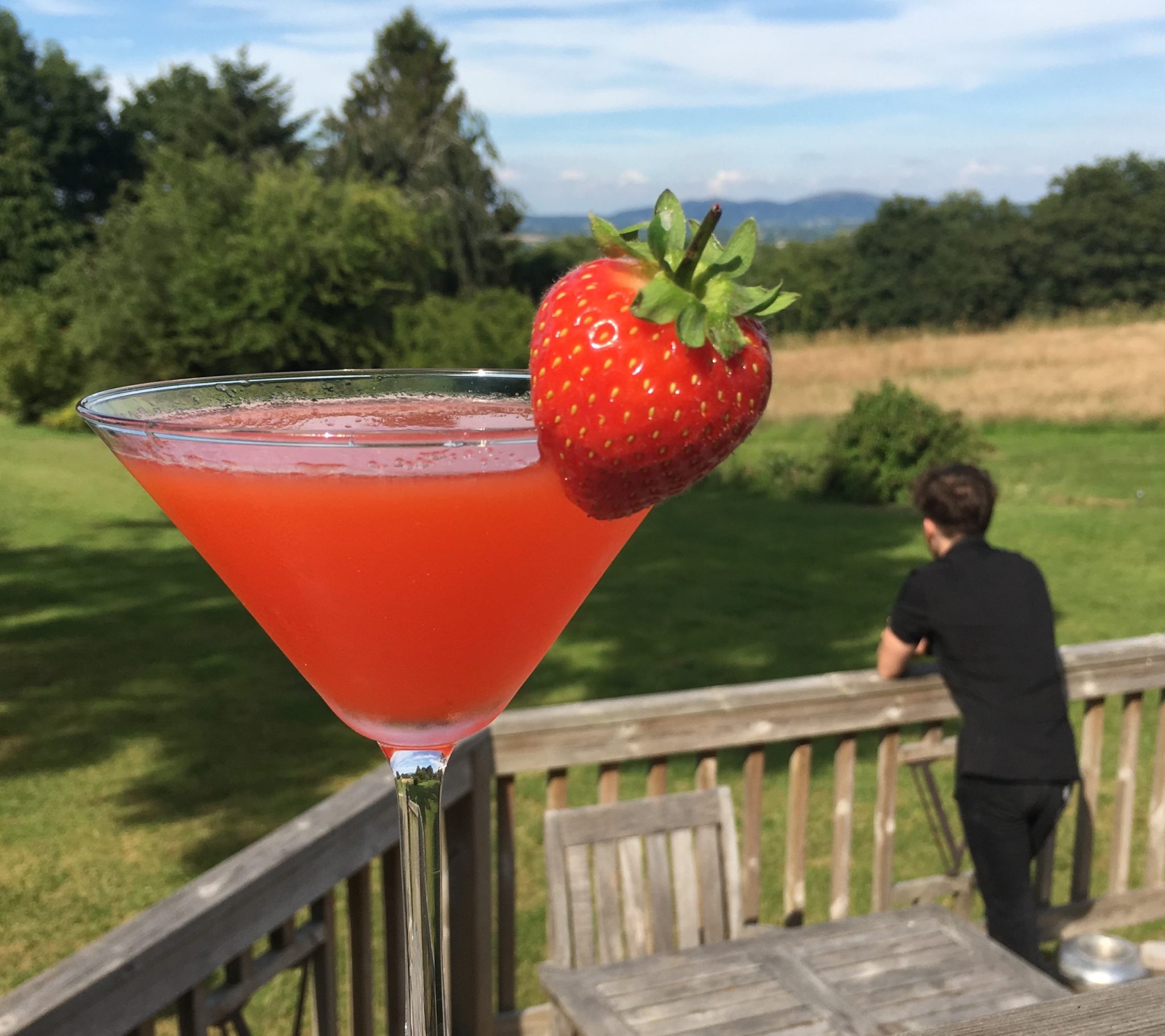 A relaxing escape in a rural location. All rooms to include breakfast, 100% Egyptian cotton bed sheets, flat screen TV, alarm clock radio, mini bar, coffee and tea making facilities. Most bathrooms have big bath tubs, separate rainforest showers with luxury soaps & towels.
READ MORE
We believe in Herefordshire farmers and their passion to provide outstanding ingredients. Then it's up to us to take what's on our door step and really capture the flavours of Herefordshire.
READ MORE