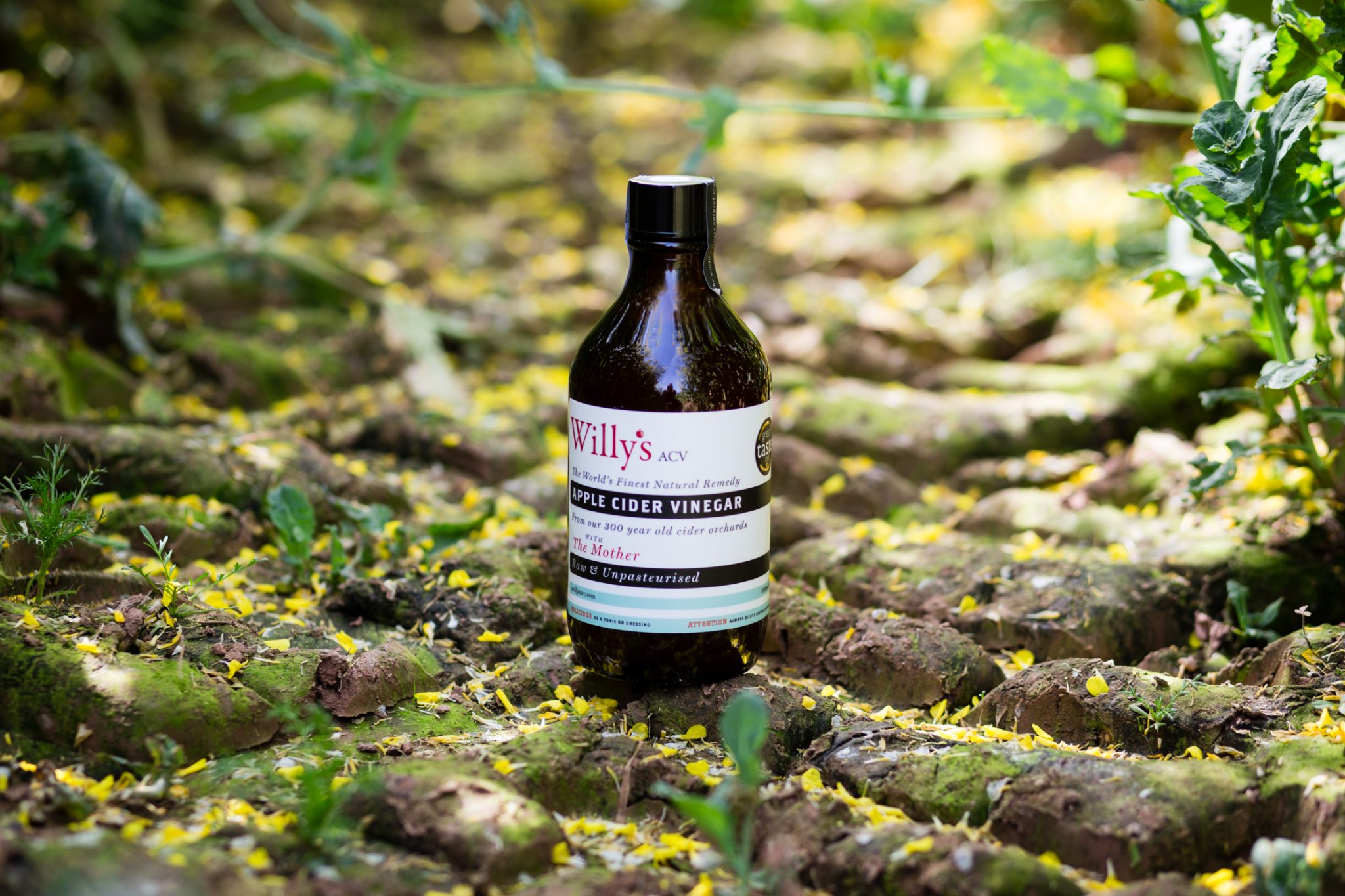 Willy's Apple Cider Vinegar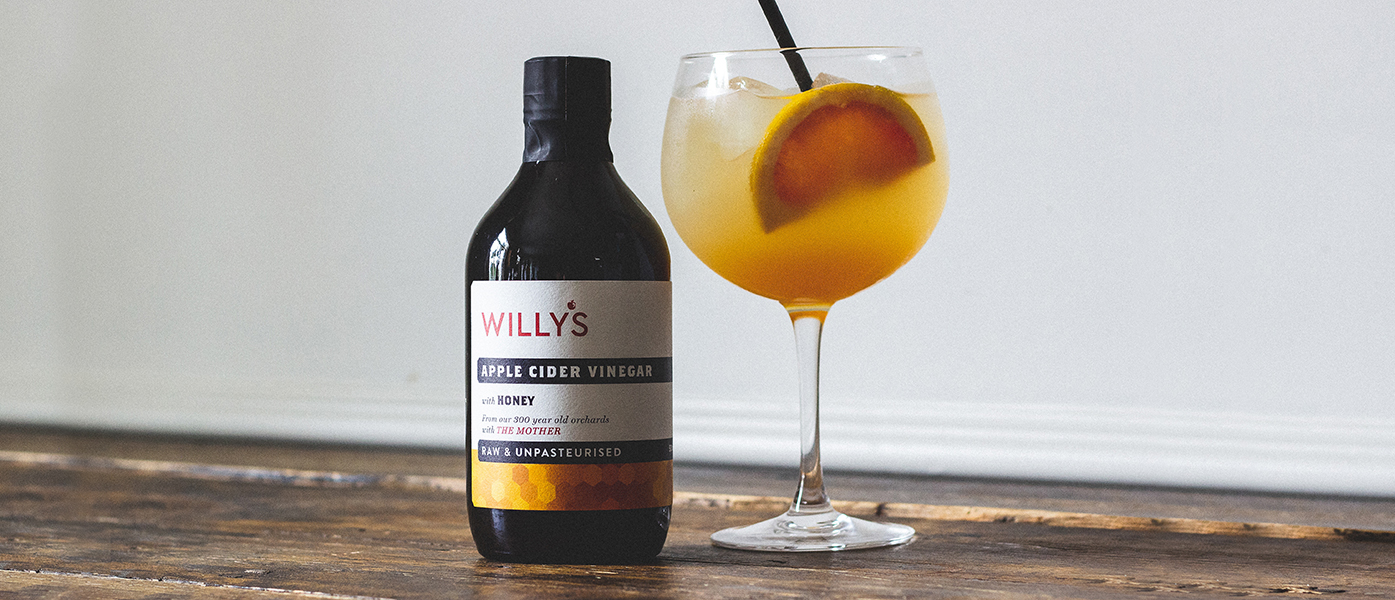 Bar Mocktails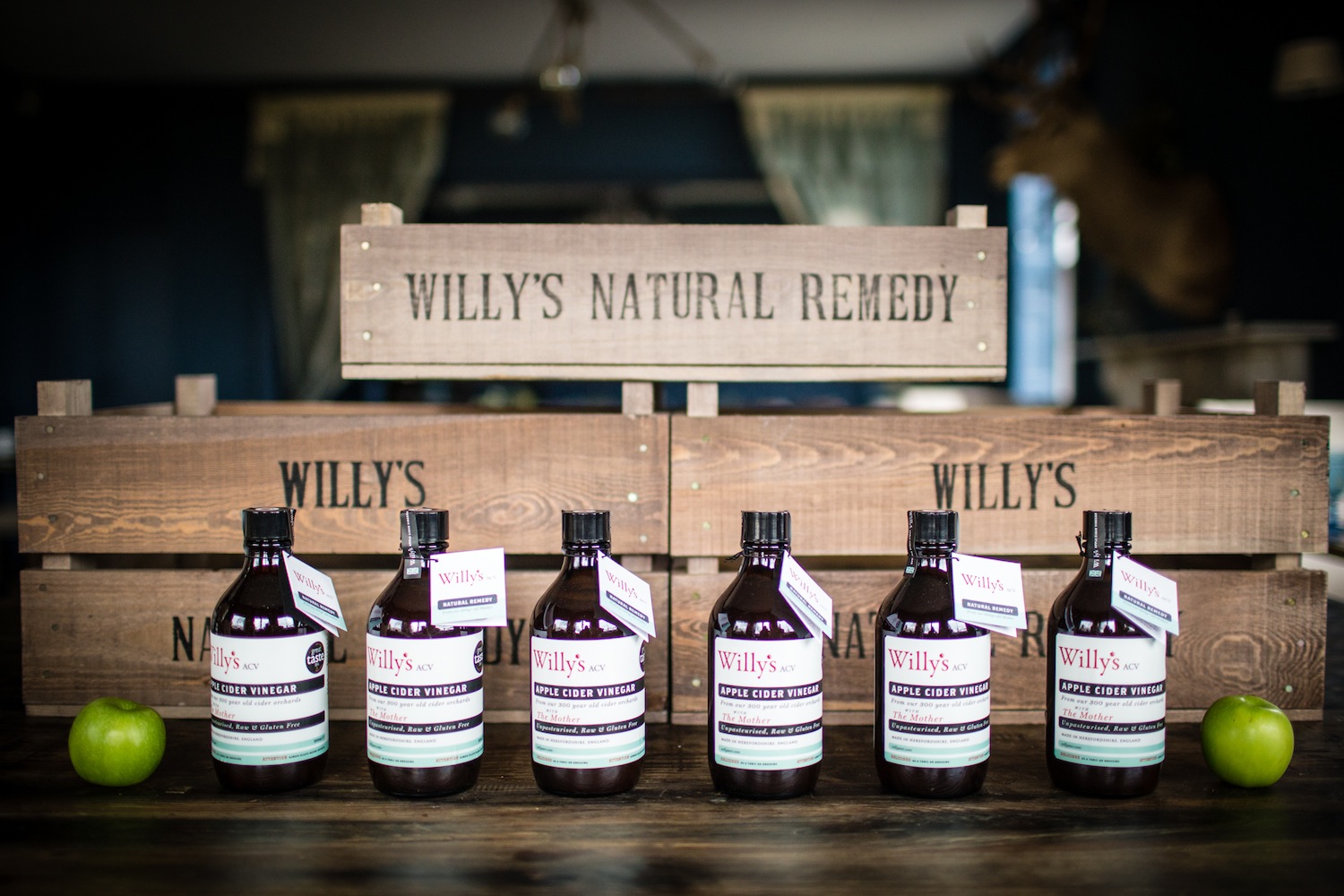 Our


Shop
We work closely with our family over at Willy's ACV. The exciting healthy lifestyle focused drinks and supplements created on the Willy's Herefordshire family organic farm, just up the road.
Willy's ACV was created by William Chase, made with organic ingredients, each with the health giving 'Mother' which helps create a healthy gut and give natural energy. We caught up with Will to explain about his new healthy lifestyle and range of products.  Check out our Willys 'Mock-tails' at the bar, or make your own at home. See our recipe of the month here. Willy's products can be purchased in our new healthy shop at the Verzon. Are you on it? Read William Chase's latest interview here
WHY APPLE CIDER VINEGAR?
Will says "I have traded potatoes for most of my life but was fortunate to inherit 200 acres of untouched old organic orchards when I moved to Laddin Farm in 2005. It's in a village called Little Miracle, a beautiful and fruitful place in Herefordshire.
I fell in love with the old trees. The sense of balance in the old orchards was incredible and I felt it was my duty to preserve it. The apples made the most incredible cider and having learnt the craft of fermenting alcohol, I soon realised that a new trend for fermented health foods was gathering momentum, and tried my hand at the next step of creating apple cider vinegar with the help of 'The Mother'. Are you on it?"
WILLY'S ACV RANGE
Increase your immunity and inner health. Try one of Willy's Wellness Boxes today – ideal for that Winer boost. Purchase from our shop and pick up from the Verzon. 
Why Apple Cider Vinegar 'ACV'?
Apple Cider Vinegar, one of nature's gifts made from the humble apple. So much more than a cupboard staple! Willy's ACV with 'The Mother' contains probiotic bacteria; acetobacter and lactobacillus and with a ph of 5, can help support an alkaline diet. Whilst Apple Cider Vinegar is slightly acidic in ph, when metabolized within the body, Apple Cider Vinegar actually promotes alkalinity, along with other foods like lentils, fresh green leafy vegetables, fruit and nuts.
SHOP NOW
We don't heat treat our Apple Cider Vinegar, leaving The Mother intact.
The Mother is the strains of proteins and bacteria that form when Apple Cider Vinegar is left unpasteurised and raw. She might appear as large cobwebs or as a small darker particles in the Apple Cider Vinegar. Either way, don't be afraid of her. She's what makes our ACV so special and we recommend keeping her in your daily dose, however you may chose to enjoy it.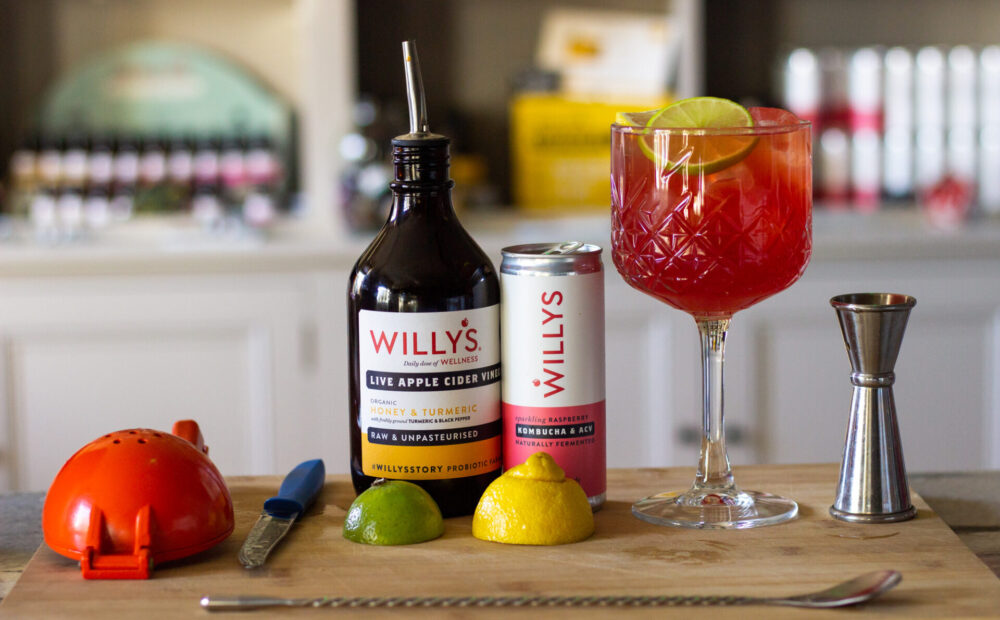 How to enjoy your Willy's
Willys ACV believe 'The Mother' is extra special as their orchards are 300 years old and the apples from these trees have had centuries of nutrients circulated through each bough, branch, pip and stalk. They believe she's especially lively and energetic, so here is how we recommend you make friends with her…Try one of our 'Willys ACV' Mocktails here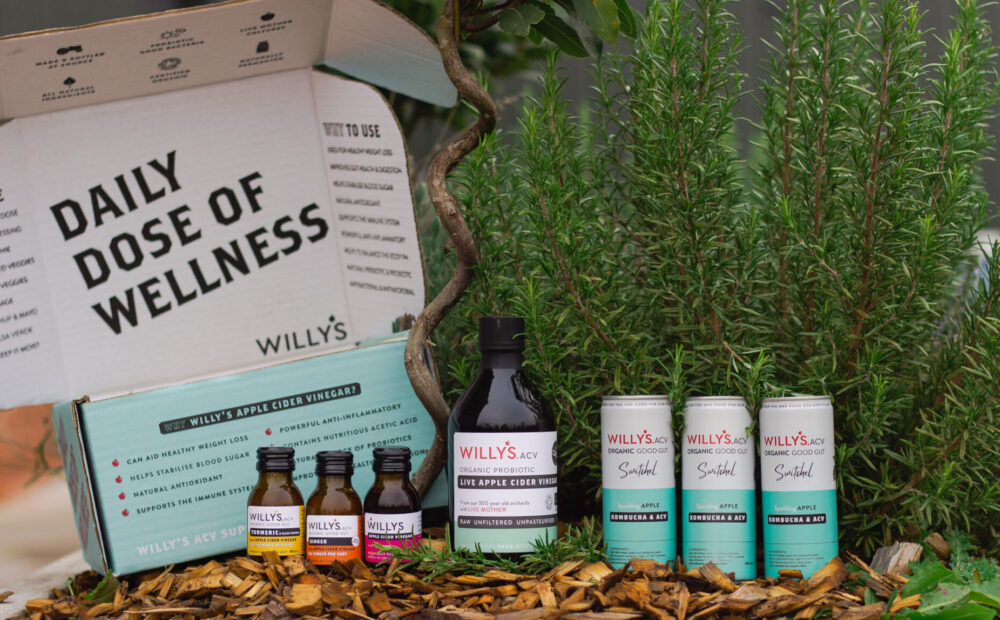 Try A Willy's Wellness Box
Your Winter supply of Apple Cider Vinegar and a collection of other delights delivered straight to you door.
SHOP NOW
A relaxing escape in a rural location. All rooms to include breakfast, 100% Egyptian cotton bed sheets, flat screen TV, alarm clock radio, mini bar, coffee and tea making facilities. Most bathrooms have big bath tubs, separate rainforest showers with luxury soaps & towels.
READ MORE
We believe in Herefordshire farmers and their passion to provide outstanding ingredients. Then it's up to us to take what's on our door step and really capture the flavours of Herefordshire.
READ MORE